Our experienced team is equipped to assist you through every stage of pool construction in Hickory.
If you are excited about the possibility of new pool construction at your home, you should turn to us at Carolina Pool Builders, Inc. to ensure that you get the swimming pool you have imagined. There are many stages required during pool construction, and our experienced team is equipped to assist you from design through completed installation.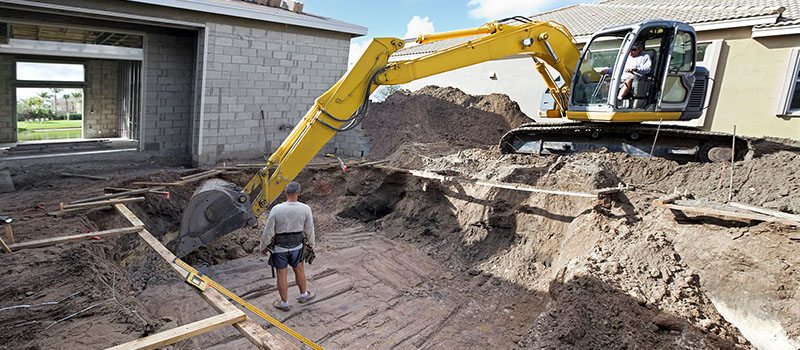 Pool construction is typically completed in the following phases:
Layout
Grading & Excavation
Installation of Wall Panels
Leveling and Staking of Panels
Pouring of Concrete Footer
Plumbing
Vermiculite Bottom Installation
Liner Installation
Fill with Water
Backfilling & Grading
Decking
At Carolina Pool Builders, Inc., we have a North Carolina State General Contractors License with a Building Classification and are proud to say we are also one of 12 pool builders in the entire State of North Carolina to have an Electrical License with a Swimming Pool Classification.
While most companies can only handle two swimming pool builds each year, we can say that we are the only pool company in the Hickory, North Carolina area that has the capacity to handle multiple pool construction projects at once. We have 12 full-time staff members who work year-round, and we will deliver the high-quality swimming pool you deserve! We put all our resources into every project to get it completed in a timely manner.
On average, it takes 8 to 10 working days to complete a pool construction project, barring any bad weather. Contact us today to learn more about pool construction and why we are your swimming pool contractors of choice.
---
At Carolina Pool Builders, we offer pool construction services in Hickory, Burke County, Caldwell County, Lincoln County, and Gaston County, North Carolina.
Similar Services We Offer: