Backyard pools are a luxurious addition to any home. New features are debuting all the time that can level up pools in a myriad of ways. If your pool has lost its sparkle or you've been dreaming of an upgrade, pool renovations can turn any pool into an oasis.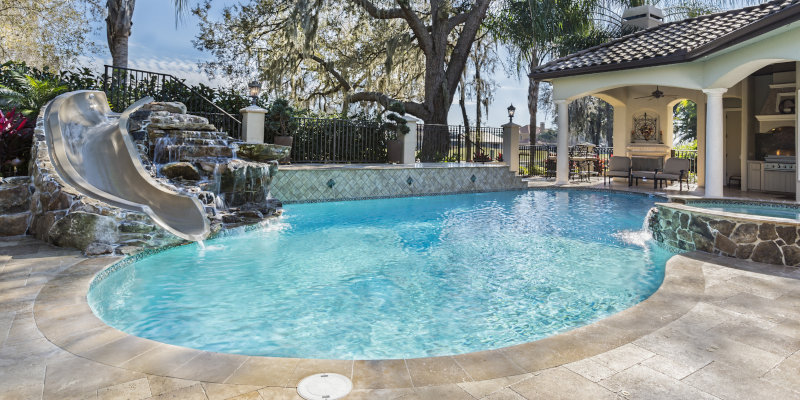 If your pool is simply outdated, small renovations can transform it into a modern retreat. Adding lighting in or around your pool is a great way to enhance the ambiance for an evening of poolside entertaining. Updating the lining or tiles can also add a modern aesthetic while also prolonging the life and integrity of the pool.
Of course, adding extra water features to your pool can take your oasis to the next level. Adding a spillover hot tub is on many pool owners' bucket lists, as are tranquil features like fountains and waterfalls. Kid-friendly pool renovations such as a good old-fashioned diving board or a waterslide are sure to add excitement to summer days.
Many pool owners opt for more energy-efficient and innovative upgrades such as LED lighting and energy-saving pumps and heaters. Converting to a saltwater pool is a popular choice among swimmers due to its naturally relaxing properties. Saltwater pools also tend to stay clean with fewer chemicals, a definite plus among people with sensitivities to chlorine.
There are so many ways to level up your pool, and now is the perfect time to consider an upgrade. Pool renovations, big or small, can turn your backyard into a summer oasis. Give us a call at Carolina Pool Builders, Inc. today to tell us what you have in mind for your pool.