Everyone's been anticipated the long, warm days for months by the time summer finally arrives. One of the best ways to beat the heat is cooling off in a swimming pool. You can stay on top of the summer season by making sure that you complete these steps, so your pool is ready to go when it's time for the big, long-awaited pool opening.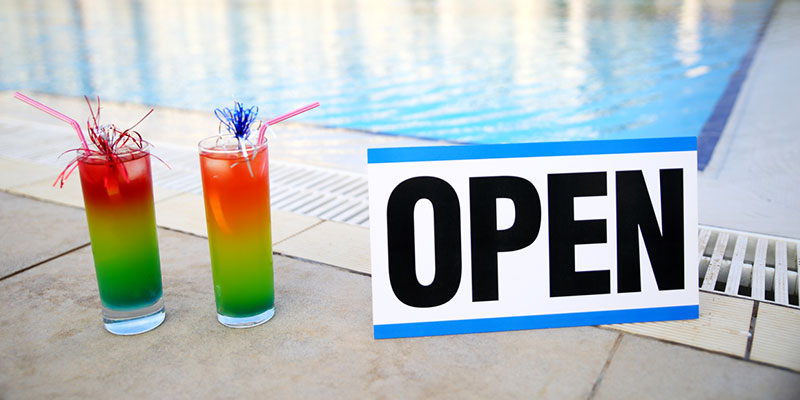 Move the pool cover: Winter is over, and you're likely to now find that your pool cover has accumulated a mass of leaves, twigs, debris, and other matter. The first step for your pool opening is to clear off your cover, take your cover off, and store it somewhere safe until you need it again.
De-winterize: In order to protect your pool during the cold seasons, you probably implemented winterizing elements such as plugs and compensators. As you prepare for summer, replace all of your winterized parts with the ones you need for the warm season.
Fill the pool: Now you can fill up your pool. Ah, finally! Make sure you pay attention to how full you're filling your pool, so it stays at the proper fill line.
Put in the parts: Next, you need to make sure all the parts of your pool are clean and functioning. Check on the filter, plugs, pumps, gauges, heaters, and the other essential pool parts. Repair or replace anything that isn't working the way it should.
Balance chemicals: Adding in chemicals is very important for your pool. Chemicals help prevent illnesses, bacteria, algae, and other things no one wants in their pool.
Don't hesitate to reach out to us at Carolina Pool Builders, Inc. to help with your pool opening, so you can skip the work and just enjoy the swimming!